24 Hour T-Shirt Printing London - Open 24/7
You are in a rush to get your product delivered on time. Worry no more, Tee Print London does provide 24 hour t-shirt printing in London. Your custom design will be reflected on your t-shirt. Just design on your own or quote us for both design and printing. We are open 24 hours & 7 days a week, including bank holidays.
Custom T Shirt Printer You Can Finally Rely On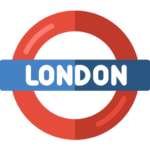 Garments Printed In London by Own Production House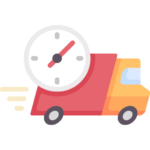 Fastest Turnaround and Free Delivery for Over £100
Open 24 Hours & 7 Days a Week Including Holidays
High-Quality Print & Fabric and Easy Return Policy
We don't compromise about the quality within your budget. Hopefully, you will be satisfied with our product quality. Also there is no barrier of minimum order quantity for custom t-shirts to get delivered fast. You can order zero to any amount of order. Any size of custom t-shirt is available from various brands and fabric types to order. As an Expert team we will apply the best printing method according to your fabric type.
Why we are open 24 hours?
There may always be an emergency for printing t shirt. Maybe next there is an event or study tour of your kids' school. In case of any sudden decision we need faster service. We care about your query at any moment. Therefore we are open 24 hours.
How we achieve 24 hour turnaround
We have a dedicated team ready to respond 24 hour, so your printed t shirts can be delivered within 24 hour. Once you message us, we shall respond to you as soon as possible. After getting your order query including quantity, design & detail we proceed as soon as possible.
Why Us for
24 hour t shirt printing
We are specialized in 24 hour t shirt printing as we have an experienced team for top quality faster t shirt printing. You don't have to order a minimum amount. Rather you can order 1 to any amount. We choose the best printing method depending on clothing type.
Most Common Printing Method for Custom T-shirts
Screen Printing
Screen printing is used for posters, creating bold canvases, artwork, fabric and textiles prints. Cotton fabrics are best for screen printing.Cause this natural fabric can absorb better than man made fabrics. Since cotton is soft and comfortable, people prefer it.
Direct to garment
In the case of the direct to garment printing process specialized liquid ink jet technology is used. DTG used a type of printer to spray ink on fabrics & there is a plated design which keep the cloth in a fixed position.
Dye sublimation
Dye sublimation is a printing technology which uses heat press technology to print on desired clothing. 100% polyester suits best for dye sublimation. During the sublimation process it absorbs 100% of the ink.
Heat transfer vinyl 
Heat vinyl transfer used on certain fabrics and materials to create design. Especially cotton or polyester/poly blends are best suitable for HTV. But synthetic fabrics such as acrylic don't suit HTV cause it will melt under the iron heat.
Best methods for Printed t shirts 24 hour delivery
Among all printing methods Direct To Garment(DTG ) is the best method for printed t shirts 24 hour delivery. This is because it's easier to print directly to the fabrics of a t shirt. It's as easy as paper printing methods but only fabric will be used in exchange of paper. The inkjet technology of DTG allows printing complex designs where there isn't any restriction of color. Besides screen printing it takes several steps to complete t shirt within 24 hours.
Do you want to create a strong, memorable brand for your business? Building a successful brand has never been easier. With the right combination of …
Branded clothes are favorable to the people. Especially the rich people who do have the affordability to buy high-priced products prefer brand rather than non-brand …
Did you ever experience cracking at your screen printed t-shirt? Maybe or maybe not. But it's a common scenario that people face with their screen …
Awesome Project Could Inspire You